Nicotine pouches
Nicotine pouches that serve as an alternative to cigarettes and the nicotine in them. They are medically proven to be safer than regular cigarettes.
Are a modern alternative to cigarettes that do not contain tobacco and smoke. They can be enjoyed anytime, anywhere. They are designed to be used on the go – at work, at home or on public transport – because they are discreet and easy to use.
You no longer need to constantly think about satisfying nicotine cravings. With nicotine pouches , you will get the most convenient and enjoyable way to satisfy your need for the nicotine contained in cigarettes.
We use the most modern production technologies. All components used for production are certified and have passed strict quality control.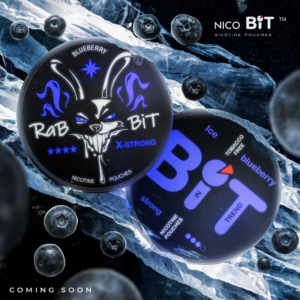 Who we are
Wholesale Importer of Tobacco products · Spanish and European Trademark Register | SANTE EU-CEG Health Registry Party
We are a National Distribution Network reaching 14,000 tobacconists in Spain, more than 25,000 in France, and an International hub for Premium sales to B2B POS, especially in Switzerland, Germany, Holland · Benelux and Eastern countries.
Specialized in Premium cigars from Mexico, Nicaragua, Honduras, the Dominican Republic, Costa Rica and other Central American countries, Delta Baco® also exports Canarian cigars.
For B2C and B2B operations we have two bonded warehouses in  Europe. Two more in Spain: one in Barcelona, one in Madrid.
Detailed information of Delta Baco®

During 20 years Delta Baco®, a KALYSIS Grupo company, has been developing its own business technology, and has the import licenses for Premium cigars for Spain and the European Union.
Makes National and EU trademark registrations.
Distributes to 14,000 points of sale.
It sells with commercial agents with a presence at the Point of Sale.

Team of specialists in the best tobacco growing areas of Mexico, Nicaragua and the Canary Islands.
Showing all 3 results